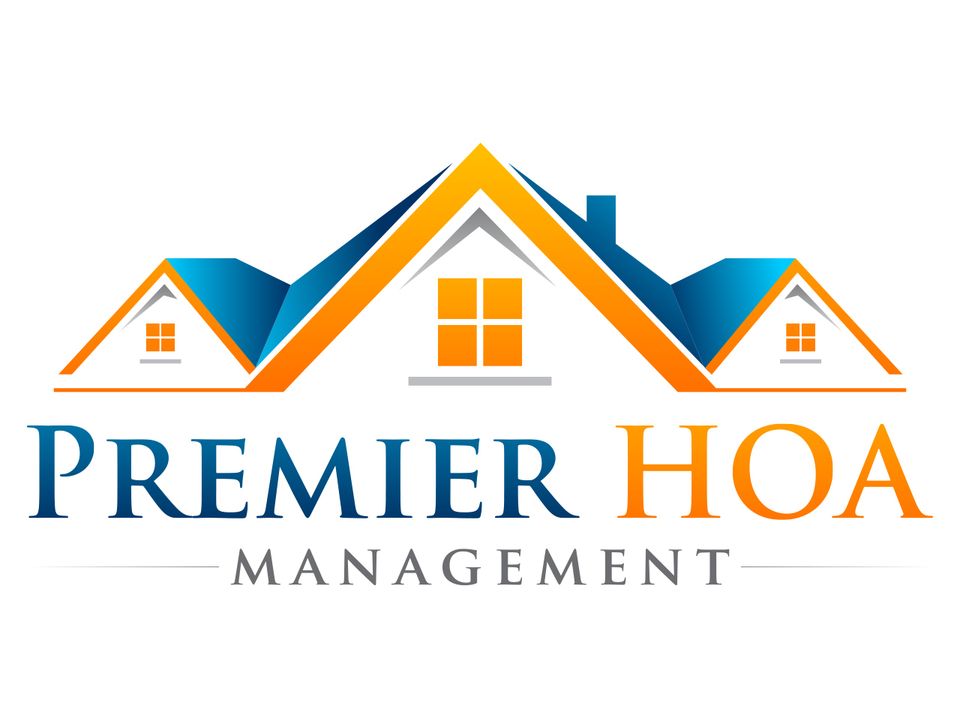 About Us
Premier HOA Management, Inc. was founded in January 2019 after President and CEO, Jeff Lucero, relocated with his family to Santa Maria, CA.  A graduate of Santa Clara University's Leavey School of Business with a Bachelor's degree (BSC) in Organizational Analysis and Management, Jeff has over twenty years of industry experience managing Homeowners Associations (HOAs), preparing reserve studies, practicing as a licensed real estate salesperson, and working as an assistant construction manager.  Jeff previously owned a community management company in Silicon Valley for 10 years and is proud to now be serving the beautiful California Central Coast.
We are a proud member of the Santa Maria Chamber of Commerce and are located at 7 W. Figueroa St., Ste. 300, Santa Barbara, CA 93101. Our mailing address is PO Box 5845, Santa Maria, CA 93456. Office hours are Monday through Friday, 9:00 a.m. – 5:00 p.m., and telephone support is provided to help with emergency maintenance situations 24 hours a day, 7 days a week, 365 days a year.
FAQ
 
Why is having a management company with an experienced staff important for my HOA (Homeowners Association)?
 
In short, the role of the community manager is one of significant complexity.  In most cases your community operates as a Non-Profit Corporation, which is unique compared to other Non-Profit Corporations in that the source of income is limited mainly to homeowner assessments, and most businesses do not have the same social element involved like residents living next door to one another.
Not only does the manager need to understand her/his own role and responsibilities, but also needs to understand the role and responsibilities of the Board members and all the vendors that work on the community that the manager oversees.  From landscaping and pool service to lawyers and accountants to contractors like plumbers, electricians, and construction managers, there are many hats to wear as a community manager in addition to a myriad of new & applicable technologies and laws to keep up with.
For all of this to work well, and without a significant amount of personal time invested by volunteer homeowners, this requires a management company with experienced staff that understands and can handle all that goes into the day-to-day operations of your community.  With an experienced team of professionals, you can feel confident that your community's property values are maintained, and assessments kept at reasonable levels while properly funding and performing major Reserve replacement projects like asphalt replacement, landscape upgrades for water savings, swimming pool replastering & equipment replacement, etc.
I'm considering purchasing into an HOA (Homeowners Association), what are some things I can expect from living in an HOA?  
Being a homeowner, you have a vested interest in the community and however you can stay engaged or are able to participate by attending meetings or volunteering time will be helpful.  It's very similar to most neighborhoods we or our parents grew up in, but there is more structure & governance to how the neighborhood is maintained and managed with volunteer homeowners serving on Association's Boards of Directors, most of which do not have a background in community management.
Even if you are unable to review all of the documents prior to purchase, it is wise to review the maintenance responsibilities & living regulations included in the Association's CC&Rs, and review the audited financial statements, Board meeting minutes, and budgets provided in the disclosure to accurately assess the state of the Association's affairs.  As an owner in an HOA, you will have responsibilities, so if you are looking to move in somewhere where you won't have responsibilities, an HOA is not the place for you.  From maintenance responsibilities to Rules & Regulations enforcement to budgeting and what you pay for each month, there are a lot of common misperceptions or misunderstandings about what comes with buying into an HOA.  Let's take each of those just as examples.
Maintenance Responsibilities

Most people purchase into a community with an expectation that inside and outside of the walls of the home is a determining factor in maintenance responsibility.  It is never the case.  Whether your property is a condominium, defined by the ownership of air space while buildings are owned in common, or in a planned unit development (PUD) in which you typically will own your entire building (short of a possible shared party wall) and the lot it sits on, your maintenance responsibilities have more to do with what's specified in your community's CC&R's.  The more you own, the more you are personally responsible for versus the Association, and as a result your assessments will be lower.  Conversely, the more responsibilities the Association has (like in the case of condominiums), the more you pay in assessments and less out of pocket for items you personally are responsible for.  
Rules and Regulations enforcements

This is a critical component to HOA living.  The Board of Directors is tasked with the enforcement of the guidelines in the governing documents, which includes the CC&Rs and Rules & Regulations of the community.  If the Board does not perform this duty, the individual members can be held liable for not performing their duties.  Typically, this is one of the tasks handled by a 3rd party management company to assist the Board in their enforcement duties.  There are few tools at the disposal of the Board, which is why acceptance of the regulations and agreeing to abide is part of what's signed off on and accepted as part of the purchase.  Not being aware of a regulation does not preclude one from being responsible for abiding by said regulation.
Assessments, Budgets and Reserve Studies

These are a set of not-so-well understood subjects that go hand in hand.  Regular assessments can be increased without a membership vote by 20% annually, and a 5% Special assessment can be imposed without a membership vote annually.  This alone is an important reason for people to stay in tune with what's going on their community, to avoid being hit with unforeseen assessment increases, and to keep tabs on, or be one of the people making decisions on the Board.  Budgets are handled annually and budgeting for a non-profit corporation that wants to keep income low but is up against the natural forces of inflation over time, is delicate and not like budgeting for a For-Profit Corporation.  Another component of the budget is the Reserve Study, which is updated annually based on the work performed and Association finances and is a study of all the major maintenance responsibilities of the Association over a 30-year period of what work gets done, when and for how much.  This tool helps the Board determine one factor of the annual operating budget that is the Reserve Contribution, which is how much needs to get put away every year via monthly contribution to maintain the property in the future.
CC&R is an acronym for Covenants, Conditions, and Restrictions and are part of the large stack of documents that you sign off on having read and understood at the title company when you purchase your home.  Based on the timing involved and volumes of documents, they rarely actually get read or understood prior to being signed off on when purchasing a home.  However, in the CC&Rs the maintenance responsibilities of the Association and of each owner are outlined, as well as Rules & Regulations.  Even if you are unable to review all of the documents prior to purchase, it is wise to review the maintenance responsibilities & living regulations included in the Association's CC&Rs and review the audited financial statements and budgets provided in the disclosure to accurately assess the state of the Association's affairs.
What should I get from the prior owner as a part of the sales process?
When you purchase a home in an HOA, there are several important documents and items that you should receive through your real estate agent.  If you do not receive these items, you should contact your real estate agent to get them for you, preferably before or as close to the close of escrow.  This is a list of what you should get at a minimum:
· A copy of the Association's Governing Documents (i.e. Articles of Incorporation, Bylaws, and Covenants, Conditions, and Restrictions (CC&Rs);
· A copy of the Association's Rules & Regulations;
· Copies of the Association's most recent & prior annual budget and year-end audited financial statements, as well as 12 months' worth of Association meeting minutes & newsletter/notices;
· Keys – Any amenity or mailbox key should be provided just like the keys to the home; and
· House keys to your unit.  The Association should not have these.
As reminders, check to see whose responsibility the utilities are as a matter of budgeting your costs associated with the purchase and be sure to contact to set up service before the move-in date.
In addition to the above, as the owner, you inherit any unapproved architectural alterations that the prior owner may not have taken care of.  Be sure to ask specifically for this in writing before purchase, as it is a seller's responsibility to disclose any known or unknown alterations of the unit with or without prior written approval from the Association.  We do our best to work with new owners on bringing their unit's into compliance, and to disclose during the sales process; however, it is the seller's responsibility to disclose and the new owner's responsibility to handle the prior owner's issues that may remain after the sale.
How can you overcome the fears that can arise when a Board is considering changing management companies?
"Never doubt that a small group of thoughtful, committed citizens can change the world; indeed, it's the only thing that ever has."
— Margaret Mead
We all know the clichés about change, and whether we like change, in general, there is no avoiding it.  Making a change in management companies on its face can appear overwhelming or daunting, but it's up to the new management company to ease your mind.  Be sure to ask as many questions that you can think of and discuss areas of concern, as well as past issues that could have been handled differently to see how the new management company would handle them.  Ensure in writing that proper financial controls will be in place and that the Association's funds will not be commingled.  The bottom line is that if you are not happy with the service you are getting, as a Board you should be able to decide what's best for the community and find a better fit for what you're looking for, and when handled properly, the process should be relatively smooth for the Board of Directors.
"Growth is painful.  Change is painful.  But, nothing is as painful as staying stuck where you do not belong."
— N. R. Narayana Murthy